Carrollton resident overcomes epilepsy, wants to help others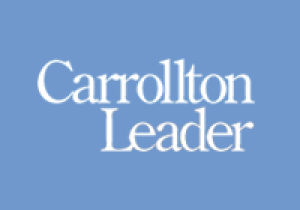 Posted: Friday, June 20, 2014 4:13 pm
Carrollton resident overcomes epilepsy, wants to help others Josh Bowe | jbowe@starlocalmedia.com Star Local Media | 0 comments
At one point, Melanie Stone figured she'd always live with seizures. It would just be part of her life.
"I just figured, I'll just go along with my life and, after awhile I'll have a seizure, and that's the way it is," the Carrollton resident said.
Stone, 37, was diagnosed with epilepsy in her mid-20s. She had experienced anxiety and migraines along with twice-daily seizures. It was something she just learned to live with.
Even after she had part of her brain removed during surgery, it only eliminated 80 percent of the seizures. She eventually learned to coexist with it.
In 2012, a doctor recommended a new, non-drug method called VNS therapy – an implantable medical device. After years of multiple medications, doctors eventually got her down to one. Now, Stone is seizure-free.
With her health back, she's now going to use her experience to help others. She's currently in school to become a neurodiagnostic technician.
"It is amazing," she said. "Sometimes I look back on it, and it doesn't seem real. I'm so grateful. My goal in life is to go out there and educate people, because it's a misunderstood condition."
It wasn't an easy journey for Stone – far from it. Once she was diagnosed in her mid-20s, she exhausted almost every method of treatment. She's had three brain surgeries and has been on up to eight medications at one time.
Nothing seemed to totally end her seizures. She said she remembers the helpless feeling that came along with the disease.
It didn't help that Stone moved from Arizona to Carrollton, thus being in a new place and trying to get used to it along with the condition.
"I wasn't driving and had to live with my parents; I didn't know anyone," she said. "I just felt completely like I was defective."
It made her wonder if she would ever live a truly normal life. When she found out about the VNS therapy she didn't hesitate.
"I felt comfortable it wouldn't make it worse," she said. "I figured anything we can try to make me seizure-free, I'll try it. I said, 'let's do it.'"
A few months later, she immediately noticed the change. Down to one medication, she's currently living seizure-free. Her change in quality of life has inspired her to use her story to help others, she said.
Stone said epilepsy is a disease that doesn't have a lot of public awareness, but it's crippling many lives. She hopes to use her knowledge to help people suffering how she suffered.
"I know what it feels like," she said. "There's that feeling that you can never go to school, get married, be independent and have a good life.
"I just want to be there and hope to inspire people and to tell them that you may have epilepsy but it doesn't have you."
She's currently on track to graduate in 2015 and become a neurodiagnostic technician. Being on the other side has definitely opened her eyes to the disease.
"I'm learning so much more detail," she said. "Now I'm being the person that's helping, looking up the studies. It's different to see it from that side. It's been amazing."
Stone said she feels blessed to be put in this situation. She doesn't take that lightly, she said. Stone said she understands that there are plenty with epilepsy that won't have the happy ending she's discovered.
So in the meantime, she said she's going to try and give back as much as she can.
"If I hadn't gotten the treatments, I would have been severely brain damaged," she said. "It could have been fatal.
"People can die from epilepsy. I feel fortunate that they were able to give me the life that I thought that I couldn't have."
http://starlocalmedia.com/carrolltonleader/carrollton-resident-overcomes-epilepsy-wants-to-help-others/article_b67663ae-f8bf-11e3-aba5-0019bb2963f4.html